Shared Branch Finder
Xtend Shared Branches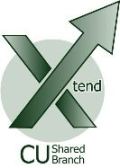 Click to search for Xtend Shared Branches.
AAC members enjoy the convenience of account access at over 190 Xtend Shared Branches. Ada, Grandville, Muskegon, Detroit, Kalamazoo and many more. Use the search feature to find a location near you. Please have photo ID and account number ready when using an Xtend Branch.
Transactions post immediately to your AAC account
Make deposits and withdrawals
Make a loan payment
Convenient, close to home service
Mobile App for iPhone and Android devices
CO-OP Shared Branches
Click to search for CO-OP Shared Branches.
Want face-to-face service nationwide? Visit a CO-OP Shared Branch location to make in person deposits, withdrawals and loan payments. Simply have your account number, and a government ID and you'll have access to your accounts just as if you were at an AAC branch. CO-OP gives you more than 5,000 branches and over 2,000 self-service locations in all 50 states, Puerto Rico, Guam and military bases around the globe.
Mobile branch locator app available for iPhone and Android.
A $2.50 service fee applies to CO-OP Shared Branch visits. For no-cost service in Michigan, you may also consider an Xtend Shared Branch.
Go to main navigation